Founded in Ellicott City in 1992, Maryland Ground Covers has been providing homeowners and landscapers alike with all their lawn enhancement materials. They carry a wide selection of bulk and bagged products and their extensive repeat customer business is a testament to the quality of their products. Our delivery service is fast and same day or next day delivery is possible. Call for details.
Maryland Ground Covers serves all of Maryland including Howard, Frederick, Montgomery, Anne Arundel, Prince Georges, Baltimore and Carroll County. The courteous, dependable staff will be pleased to help you select the right supplies for your lawn and garden needs. The following mulch & stone products are available for pick-up or delivery:
Bulk Material
Pine Bark Mulch $36.00/Cubic Yard
Premium Hardwood Bark Mulch $35.00/Cubic Yard
Triple Shredded Hardwood Mulch $32/Cubic Yard
Double Shredded Hardwood Mulch $29/Cubic Yard
Black or Brown Dyed Mulch* $34.00/ Cubic Yard
Red Dyed Mulch* $36.00/ Cubic Yard
Screened Topsoil $32.00/ Cubic Yard
Compost $35.00/ Cubic Yard
Screened Topsoil / Compost Mix $34.00/ Cubic Yard
Fill Dirt $15/ Cubic Yard
Playmat (Playgrounds) $28/ Cubic Yard
Woodchips (Walkways/Wooded Areas) $24/ Cubic Yard
Stone Dust $41/ Cubic Yard
#57 Stone $44/ Cubic Yard
#2 Stone $44/ Cubic Yard
Crusher Run 6 $43/ Cubic Yard
Red Stone 3/4" $105/ Cubic Yard
River Gravel $69/ Cubic Yard
River Jack 3/4" $135/ Cubic Yard
River Jack 1-3" $145/ Cubic Yard
River Jack 3-5" $145/ Cubic Yard
Masonry Sand $54/ Cubic Yard
Concrete Sand $55/ Cubic Yard
Straw $10.00/ Bale
Firewood Available for Fall / Winter
Grass Seed
Hydro-Mix (50lb Bag) $85/Bag
Top Choice Fescue Blend
(50lb Bag) $95/Bag
(20lb Bag) $49/Bag
(10lb Bag) $35/Bag
Curlex $48.00 per roll
Curlex Staples $10.00 / 100 count
Click Images Below To Enlarge Product Samples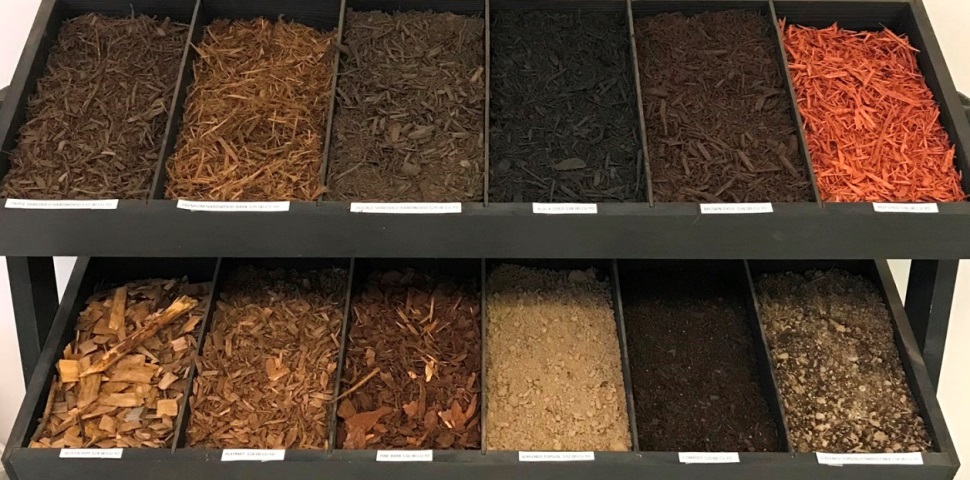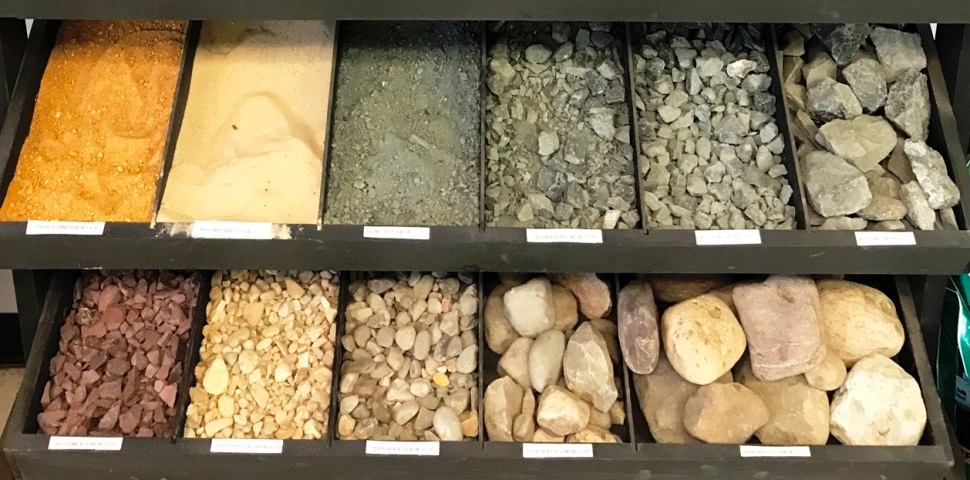 Notes:
1 cubic yard covers 100 square feet spread 2-3 inches deep
9 bags of material (3 cubic foot bags) = 1 cubic yard
1 cubic yard=27 cubic feet
1 cubic yard of topsoil weighs approximately 2000-2800 lbs
All Materials can be picked up or delivered
Call for delivery requirements and charges
Fuel surcharges may be applied
Pricing is subject to change without notice
Cash, Checks and Mastercard / Visa accepted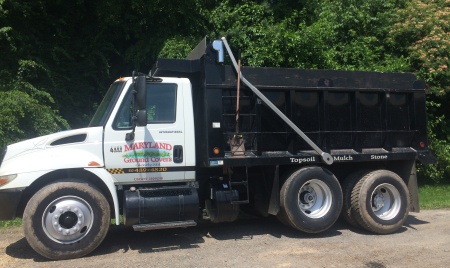 *DUE TO THE HIGH DEMAND OF DYED MULCHES IT IS WET. DYED MULCHES REQUIRE 12-24 HOURS OF SUN DRYING TIME BEFORE BECOMING PERMANENT. SOME COLOR MAY WASH DUE TO RAIN OR WATERING IF IT HAS NOT BEEN ALLOWED ADEQUATE TIME TO DRY. MAKE SURE MULCH GETS ITS SUN DRYING TIME AFTER SPREADING AND BEFORE WATERING. ONCE IT GETS ITS FIRST DRY TIME THE COLOR WILL LAST UP TO 6 MONTHS OR SO DEPENDING ON THE AMOUNT OF SUNLIGHT IT RECEIVES. USE AT OWN RISK AND JUDGEMENT.
Landscapers please call for bulk pricing